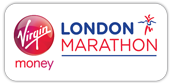 Mittlerweile gilt als so gut wie sicher, dass die 40. Ausgabe des Virgin money London Marathon nur als reines Elite-Rennen über die Bühne gehen wird. Vermutlich noch heute werden sich die Organisatoren des Großevents unter Race Director Hugh Brasher im Detail zur Veranstaltung äußern (Anmerkung: UPDATE siehe unten). Die Jubiläumsausgabe war ursprünglich auf den 26. April angesetzt, wurde aber schon zeitig auf den 4. Oktober 2020 verschoben. Wie fraglich allerdings die Lage in der internationalen Szene aktuell ist, zeigt schon die Tatsache, dass fast alle Veranstalter sehr unsicher die Perspektiven ihrer Rennen im kommenden Herbst bewerten. Nach Absagen in Berlin, Chicago, New York City, Rotterdam, Hamburg, etc. erschien es schon lange mehr als unwahrscheinlich, dass an der Themse ein Massenevent stattfindet.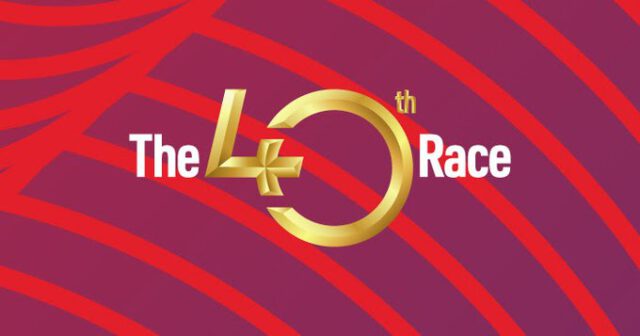 Nach Insider-Information, auf die sich die Webseite von EUROSPORT beruft, wird es keine Massen-Veranstaltung auf der angestammten Strecke mit Start in Greenwich/Black Heath geben. Unter angemessener Beschränkung der Zuschauerzahlen soll nun auf einem Rundkurs um den St. James Park zwischen Buckingham Palace und Themse ein Eliterennen ausgetragen werden. Eine Runde von gut 2 km Länge soll knapp 20-mal durchlaufen werden, wobei im Elitesegment zahlreiche illustre Namen gehandelt werden. Soweit zu erfahren war, so die Position des traditionellen Ziels auf der Mall unverändert bleiben.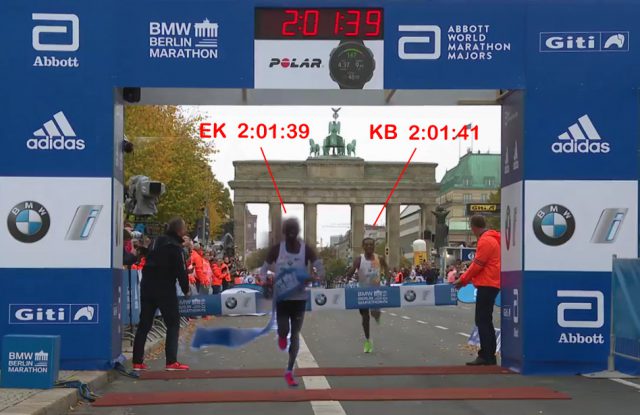 Das "virtuelle Duell" Kipchoge (EK) vs. Bekele (KB) soll am 4. Oktober 2020 in London Realität werden. (c) Livestream/Screenshot/HW
U.a. soll das "Duell der Gianten" bei den Männern zwischen den Superstars der Szene Eliud Kipchoge (KEN) und Kenenisa Bekele (ETH) mit Verspätung von einem halben Jahr über die Bühne gehen. Bei den Frauen wird die neue Weltrekordlerin im Marathon Brigid Kosgei (KEN) an der Startlinie erwartet. Kichoge und Kosgei hatten auch die letzte Ausgabe im Jahr 2019 gewonnen. Da es in der Herbst-Saison 2020 so gut wie keine weiteren Eliterennen geben wird, kann davon ausgegangen, dass am 4. Oktober 2020 alles, was irgendwie eine Namen in der Marathonszene hat, am Start in London stehen dürfte. Auf das sicher einmalige Elitefeld darf man schon heute gespannt sein.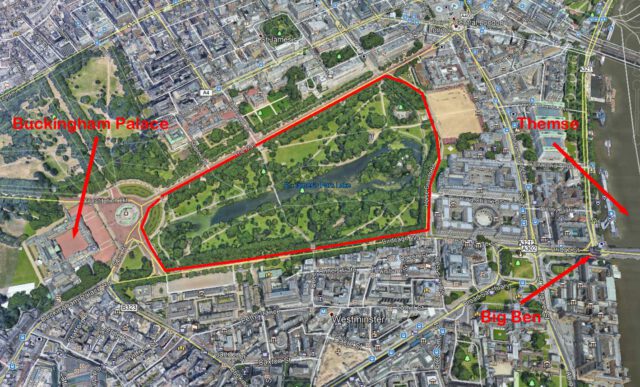 Der (vermeintliche) Kurs für das reine Elite-Rennen beim London Marathon 2020. (c) GOOGLE Earth/HW
Eine weitere Entscheidung in London dürfte von nicht unerheblicher Tragweite sein: Der Marathon im nächsten Jahr soll nicht im April sondern erst am 3. Oktober 2021 stattfinden, um in Sachen Corona ein noch größeres Zeitpolster zu gewinnen. Das hätte dann zur Konsequenz, dass die WMM-Events Berlin – London – Chicago im Wochentakt über die Bühne gehen würden. Ferner dürften etliche Topathleten bereits im August bei Olympia in Tokyo starten.
UPDATE – 20:00 Uhr: Hier ist die offizielle Presse-Mitteilung aus London
Press Release August 6, 2020
After months of intensive work and consultation with London's authorities, organisers today confirmed the plans for The 40th Race on Sunday 4 October 2020.Elite races for men, women and wheelchair athletes will take place on an enclosed looped course in St James's Park in a secure biosphere (a contained safe environment like that of Formula 1 and England cricket) and times will be eligible for Olympic qualification.
The long-awaited head-to-head between Eliud Kipchoge (Kenya) and Kenenisa Bekele (Ethiopia) will headline the men's race and world record holder Brigid Kosgei (Kenya) heads the women's field. Manuela Schär (Switzerland) and David Weir (GBR) lead the wheelchair fields. There will be no spectator access to maintain the biosphere but BBC Sport plans to broadcast eight hours of coverage during the day. (Please note: access to most of St James's Park will be maintained for local residents and park users.)
Everyone with a place in the 2020 event will still have the chance to take part in The 40th Race by running the famous 26.2 mile marathon distance from home or anywhere in the world on the course of their choice. All finishers will receive the coveted finisher medal and New Balance finisher T-shirt. In addition, all runners and charities will also be able to defer their place to a future London Marathon – in 2021, 2022 or 2023.
In 2021, the London Marathon will move from its usual April date to Sunday 3 October to give the best chance for the mass race to return in 2021.
"We have been working for months on a number of different scenarios with the health and safety of our runners, our charities, our sponsors, our volunteers, our medics, our communities and our city always our priority," said Hugh Brasher, Event Director of the Virgin Money London Marathon. "We had detailed plans to deliver a socially distanced mass participation event – either a run or a walk – and we were planning to utilise new technology to do this. We were looking to use a revolutionary technology using Bluetooth and ultra wideband ranging, which is about to be launched worldwide."
"This would have enabled us to accurately monitor every participant's distance from each other, work out if the participant spent more than 15 minutes within 1.5 metres (or any distance we set) of anyone else and then contact them post-event if anyone had informed us that they had contracted Covid-19 in the two weeks after the event. "The biggest challenges were not those involving participants but the multiple issues of managing spectators, ensuring the emergency services had access across London with the recent changes to the roadscape, the increased likelihood of a second spike that has led to the recent cancellation of spectator trials at major events and the ongoing concern about the pressure even a reduced size mass participation marathon might put on the NHS.
"Despite all our efforts, the fantastic support from all of our partners and the progress that has been made on planning for the return of smaller mass participation events that are not on the roads, it has not been possible to go ahead with a mass socially distanced walk or run. "In parallel with the work on the plans for the socially distanced mass event, we had a team working on planning the elite races for men, women and wheelchair athletes in a biosphere environment in St James's Park and another team creating a truly inspiring Virgin Money London Marathon which means participants across the UK and abroad can still be part of The 40th Race from their home or wherever they might be on 4 October."
Participants in the 2020 Virgin Money London Marathon will have 24 hours to complete the 26.2 miles, from 00:00 to 23:59 on Sunday 4 October. They can run, walk, take breaks and log their race on a new London Marathon app being developed by event partner TCS. Runners can also use their time, with appropriate supporting evidence, to apply for a Good for Age or Championship place in 2021.
"We know how disappointing it is that the Covid-19 pandemic means that it's not possible this year to run the famous course on the streets of London," said Brasher. "But we're offering everyone who has a place this year, or who had already deferred to April 2021, the chance to participate in The 40th Race and every eligible runner also has the chance to run on the streets of London in 2021, 2022 or 2023. If existing runners do not want to take part in The 40th Race, we will be offering their places to other runners who would like to raise vital funds for charity."
Full details of the elite races and the elite fields will be announced later this month.