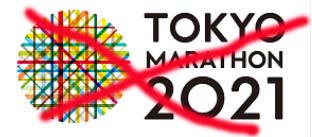 Was schon im Vorfeld immer wahrscheinlicher wurde, ist heute offiziell bestätigt worden. Die vom Frühjahr auf den 17. Oktober 2021 verschobene Ausgabe des Tokyo Marathon wurde definitiv abgesagt. Ganz ähnlich wie Olympia 2020 soll nun der Tokyo Marathon 2021 mit dieser Bezeichnung am 6. März 2022 über die Bühne gehen.
Hier die offizielle Pressemitteilung:
With the COVID-19 Countermeasure Committee and the COVID-19 Investigative Committee, the Tokyo Marathon Foundation has devoted much effort and time to deliver a safe and secure event during the COVID-19 pandemic. However, even only a month away from the event, Tokyo is still under a state of emergency. With the difficulty to forecast the trend of COVID-19 and involved restrictions on mobility, it is decided at today's board meeting that the Tokyo Marathon 2021 (originally scheduled for Sunday, October 17) will be postponed to Sunday, March 6, 2022.
In addition, all related events (Tokyo Marathon EXPO 2021, Tokyo Marathon Friendship Run 2021, Tokyo Marathon Family Run 2021) are reorganized to be held in March 2022. With today's decision, it was also decided that the Tokyo Marathon 2022 expected on March 6, 2022 will not take place. For all runners who have an entry to the Tokyo Marathon 2022, we will follow you up with details and options soon. Everyone's patience and cooperation in this matter is greatly appreciated.
Course of Decisions on the Tokyo Marathon 2021 Postponement can be viewed here.