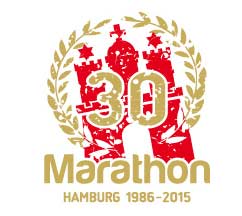 This Sunday in addiction to Virgin London Marathon, there will be a new interesting edition of the Hamburg Marathon that in the last years is growing up as prestige and as a good race where run fast.
Last year
Shumi
Dechasa
run under 2:07 and the winners of 2013 (where
Eliud
Kipchoge
made his debut in marathon) and 2012 edition run under 2:06, also the women race was always a good race with seven editions under 2:26; so if the weather conditions are good, in Hamburg you can run fast.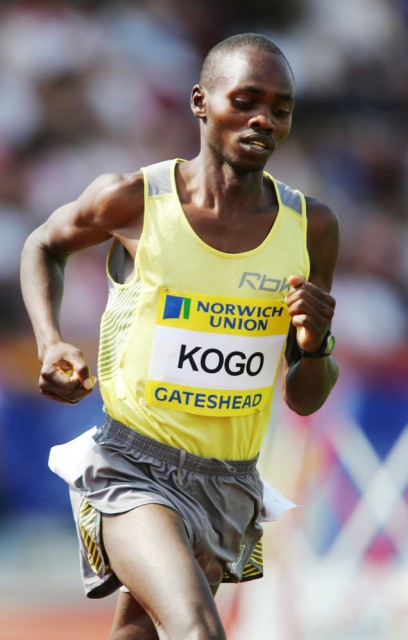 Micah Kogo (KEN) ist einer der Topstars beim Hamburg Marathon.  (c) Veranstalter
the man to beat is
Feyisa
Bekele
(2:06.26) who took the first place at
JoongAng
Seoul Marathon 2014; there will be also the evergreen
Marilson
Dos Santos two times NY marathon champion ('06, '08) and 5
th
place at the Olympic Games in London 2012, Micah
Kogo
bronze medal in 10.000 at Olympic Games
Bejing
2008, 6
th
fastest time in 10.000 with 26:35 and second fastest time 10k on road 27:01.Good shape for Kogo after new pb in half in Lisbon in 59.33 losing at sprint from Farah.
Philomen
Rono
who was one of the pace-makers in the WR race of Denis
Kimetto
in Berlin 2013, Lucas
Rotich
after the second place in Amsterdam Marathon 2014, John
Mwangangi
bronze medal at world half-marathon championship 2012 and third place at Amsterdam Marathon 2014,
Gudisa
Shentana
who won this race in 2011 and second in Berlin 2006, Stephen
Kibet
can be in my
opinion
an interesting outsider: he runs three times under 60' in half marathon with a PR of 58:54 and fourth place in Rotterdam Marathon 2012.
the best woman in the field is
Meseret
Hailu
(2:21.09) world half-marathon champion in 2012, NR half-marathon 66:56 and second place in Boston Marathon 2013;
Netsanet
Abeyo
won this race with the new CR of 2:24.12 and winner of Mumbai Marathon 2012, Yuko Watanabe after fourth place in Osaka Marathon 2014, Sabrina
MockenHaupt
was 6
th
place at European Championship last year in Zurich 10.000 and 4
th
place in Berlin Marathon 2010,
Beata
Naigambo
after the victory in Valencia Marathon 2014; pay attention to the debut of Sylvia
Kibet
two times silver medal at WC 5000 (Berlin '09 and
Daegu
'11) and 4
th
place at Olympic Games '08 at 5000, Diana
Lobacevske
took here the victory in 2013
.
In the men race there will be 5 pacemakers for a final 2:06.00, 2 pacemakers for 2:12.00 and 2 pacemakers for 2:14.00; in the women race 3 pacemakers for 2:26.00 and one pacemaker for 2:29.00